The Junior Book Shortlist from 2018 is below – and the WINNER, with 42.1% of the vote was …
'Ghosts'
'George' by Alex Gino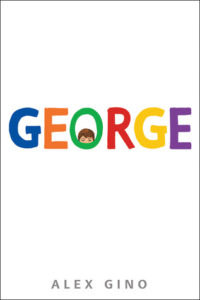 BE WHO YOU ARE. When people look at George, they think they see a boy. But she knows she's not a boy. She knows she's a girl.
George thinks she'll have to keep this a secret forever. Then her teacher announces that their class play is going to be Charlotte's Web. George really, really, REALLY wants to play Charlotte. But the teacher says she can't even try out for the part … because she's a boy.
With the help of her best friend, Kelly, George comes up with a plan. Not just so she can be Charlotte – but so everyone can know who she is, once and for all.
'Ghosts' by Raina Telgemeier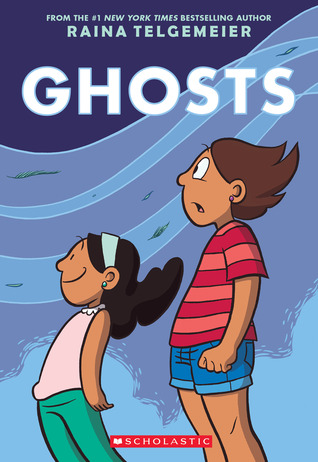 Catrina and her family are moving to the coast of Northern California because her little sister, Maya, is sick. Cat isn't happy about leaving her friends for Bahía de la Luna, but Maya has cystic fibrosis and will benefit from the cool, salty air that blows in from the sea. As the girls explore their new home, a neighbor lets them in on a secret: There are ghosts in Bahía de la Luna. Maya is determined to meet one, but Cat wants nothing to do with them. As the time of year when ghosts reunite with their loved ones approaches, Cat must figure out how to put aside her fears for her sister's sake – and her own.
'Stormy Seas' by Mary Beth Leatherdale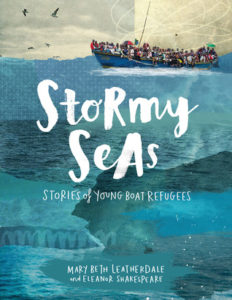 The phenomenon of desperate refugees risking their lives to reach safety is not new. For hundreds of years, people have left behind family, friends, and all they know in hope of a better life. This book presents five true stories about young people who lived through the harrowing experience of setting sail in search of asylum: Ruth and her family board the St. Louis to escape Nazism; Phu sets out alone from war-torn Vietnam; José tries to reach the U.S. from Cuba; Najeeba flees Afghanistan and the Taliban; Mohamed, an orphan, runs from his village on the Ivory Coast. Aimed at middle grade students, Stormy Seas combines a contemporary collage-based design, sidebars, fact boxes, timeline and further reading to produce a book that is ideal for both reading and research. Readers will gain new insights into a situation that has constantly been making the headlines.
'The Boy Who Swam with Piranhas' by David Almond
Stanley Potts's uncle Ernie has developed an over-the-top fascination with canning fish in the house, and life at 69 Fish Quay Lane has turned barmy. But there's darkness in the madness, and when Uncle Ernie's obsession takes an unexpectedly cruel turn, Stan has no choice but to leave. As he journeys away from the life he's always known, he mingles with a carnival full of eccentric characters and meets the legendary Pancho Pirelli, the man who swims in a tank full of perilous piranhas. Will Stan be bold enough to dive in the churning waters himself and choose his own destiny?
'The Wild Robot' by Peter Brown
When robot Roz opens her eyes for the first time, she discovers that she is alone on a remote, wild island. Why is she there? Where did she come from? And, most important, how will she survive in her harsh surroundings? Roz's only hope is to learn from the island's hostile animal inhabitants. When she tries to care for an orphaned gosling, the other animals finally decide to help, and the island starts to feel like home. Until one day, the robot's mysterious past comes back to haunt her …
'Weirdo' by Anh Do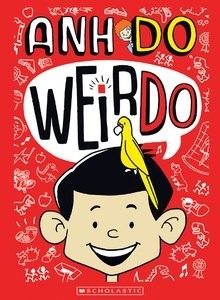 My parents could have given me any first name at all, like John, Kevin, Shmevin . . . ANYTHING. Instead I'm stuck with the worst name since Mrs Face called her son Bum.
Meet Weir Do. No, that's not a typo, that's his name! Weir Do's the new kid in school. With an unforgettable name, a crazy family and some seriously weird habits, fitting in won't be easy … but it will be funny!