'Ada's Violin' by Susan Hood
From award-winning author Susan Hood and illustrator Sally Wern Comport comes the extraordinary true tale of the Recycled Orchestra of Paraguay, an orchestra made up of children playing instruments built from recycled trash.
Ada Ríos grew up in Cateura, a small town in Paraguay built on a landfill. She dreamed of playing the violin, but with little money for anything but the bare essentials, it was never an option … until a music teacher named Favio Chávez arrived. He wanted to give the children of Cateura something special, so he made them instruments out of materials found in the trash. It was a crazy idea, but one that would leave Ada – and her town – forever changed. Now, the Recycled Orchestra plays venues around the world, spreading their message of hope and innovation.
'Morris Mole' by Dan Yaccarino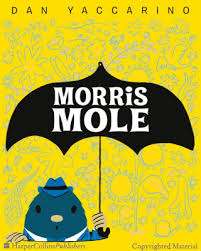 Meet Morris Mole – he has always been a little bit different. When the moles are running low on food, it's up to clever Morris to save the day. With a little help from an unexpected friend and a lot of digging, Morris learns that even the smallest creatures can do big things.
'Sun and Moon' – Folk Tales by Various Artists by Bhajju Shyam
Various folk and indigenous artists from across India have contributed to this volume. Many of them are among the best known in their traditions, and the list includes the award-winning Gond artists Bhajju Shyam and Durga Bai from Bhopal, India. It also includes artists such as Ramsingh Urveti, Rambharos Jha and Sunita with whom Tara has worked on books earlier.
Part of everyday life, yet rich in symbolic meaning, renderings of the sun and the moon are present in all folk and tribal art traditions of India. They are always in relationship with each other. Agrarian societies keep track of time by referring to markers in the seasonal variations of the sun, moon, and the planets. Over the course of time, they have also woven wonderful stories and myths around them. Here, for the first time, is a collection of unusual stories and exquisite art from some of the finest living artists, on this most universal of themes.
'Teacup' by Rebecca Young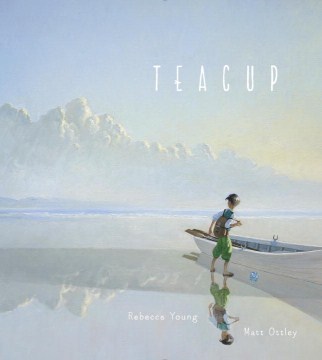 A boy must leave his home and find another. He brings with him a teacup full of earth from the place where he grew up, and sets off to sea. Some days, the journey is peaceful, and the skies are cloudless and bright. Some days, storms threaten to overturn his boat. And some days, the smallest amount of hope grows into something glorious. At last, the boy finds land, but it doesn't feel complete … until another traveller joins him, bearing the seed to build a new home.
'The Book of Mistakes' by Corinna Luyken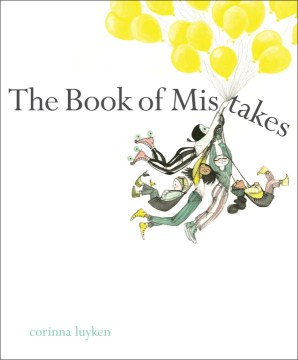 Almost any child knows the feeling: one errant mark or smudge, and an in-progress drawing or painting is as good as ruined. Not so, says Luyken, in a children's book debut that's as candid as it is encouraging. The pages are virtually blank, at first, and readers watch as a character takes shape: a girl's round head appears, traced in pencil, but one of her large, dark eyes winds up noticeably larger than the other. "Making the other eye even bigger was another mistake," Luyken admits as the problem seems to get worse. "But the glasses – they were a good idea." Additional "mistakes" mount: the girl winds up with an overlong neck and an odd "frog-cat-cow thing" makes an appearance, but Luyken finds a way to turn each one into a success by changing direction or perspective: "The second frog-cat-cow thing made a very nice rock," she writes after inking it in. The idea of setbacks being opportunities in disguise is no stranger to picture book pages, but rarely has it been illuminated with such style, imagination, and compassion, illustrating that, at the end of the day, we are all works in progress, too.
'The Thing' by Simon Puttock
One day, the Thing falls from the sky and four strangers stumble across it.
Together they decide to work together to take care of the Thing. But before long a media circus builds up around the creature they are protecting and the debate about the Thing spreads far around the world.
What is the Thing?
Who does it belong to?
What does it do?
And is it any use for anything at all?
This captivating picture book will be many things to many people: a story about thoughtfulness, an adventure in friendship and an intriguing and gentle social commentary on the search for meaning in modern life.